The Intermountain Western Alternative Fuel Corridor Convening was the fifth and final in a series of regional Convenings sponsored by the Federal Highway Administration. The Convening was held in Salt Lake City, Utah on November 6, 2019 in collaboration with the National Association of State Energy Officials REV West meeting and with more than 75 stakeholders participating. The Convening focused on advancing regional coordination to expand the network of nationally-designated alternative fuel corridors. Participants included representatives from Arizona, Colorado, Idaho, Montana, New Mexico, Nevada, Utah, and Wyoming.
Convening Agenda and Summary Report
PacifiCorp, NASEO, and the Federal Highway Administration's (FHWA's) lead on alternative fuel corridors provide welcome and introductory remarks on the importance of regional coordination and partnerships to support the development of alternative fuel corridors and a sustainable transportation network.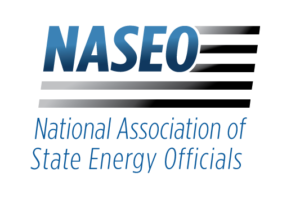 Cassie Powers, Managing Director, Programs, National Association of State Energy Officials (NASEO)
Partnership Goals and Objectives
Get ready to "roll up your sleeves" for day-long, results-driven discussions as meeting hosts present convening objectives to enhance multi-state collaboration, evaluate key barriers, and find solutions to advance alternative fuel corridors in the Intermountain Western U.S.
Alternative Fuel Corridor Planning Tools
Learn about the National Renewable Energy Laboratory tools and those used by REV West which are available to support states in planning for and mapping alternative fueling infrastructure. Gain insight into the capabilities of FHWA's HEPGIS mapping website.
Alternative Fuel Corridor Initiatives: Progress to Date, Outreach, Funding
Partners throughout the region present on innovative programs currently advancing alternative fuel corridors in the Intermountain Western U.S. Hear first-hand about the partners, technologies, and funding that are making it possible.
Electric Vehicle Corridor Initiatives
Hydrogen, Natural Gas, & Propane Corridor Initiatives
Filling the Gap: Technology and Infrastructure to Build Out Corridors
Alternative fuel infrastructure providers discuss the unique opportunities and challenges for filling the alternative fuel infrastructure gaps along corridors.